Our new single "With Your Sneakers On" will officially be released on June 30, but you can hear it now right here on our site!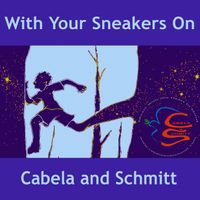 Dreaming about running in a path, not escaping but facing challenges!  Nothing comes easy so we work for it.  Dreaming of dancing?  A celebration of the victory. Joyful and confident!
We invite you to leave comments about this song or any of our other songs!
Enjoy!
Cabela and Schmitt