Radio Stations
A special Thank You to these radio stations for supporting the music of Cabela and Schmitt!  Tune in and listen!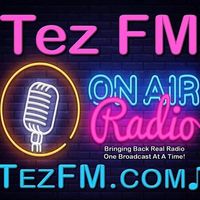 Tez FM     Larry "tez" Tezekjian, Lehigh Acres, FL
AVA Live Radio      Jacqueline Jax, Oakville, Ontario, Ca
WGJY-LP    93.5FM  The Light    We Give You Jesus
2 EAR FM (Eurobodalla Access Radio) [2ear] (107.5 FM)     Moruya, NSW  Australia

ECMA-Radio[KKG]     Kurt Gabriel's Archangels Country Club, Maria-Enzersdorf, Austria
1tedfinest [stud] (intern Internet)    Dobeln, Sachsen Germany
The Independent Music Show    Tom Lambert, Lurgan Northern Ireland
Middle Tennessee Music    Joshua Smotherman,  Sacramento, CA

CJXF Community Radio     Calgary Alberta, Canada

*Radio Okerwelle      Niedersachsen, Germany  
CandyRandyRadio      Randall Hampton.  The best music of your life.      Decatur, Georgia
WMPG-FM - Harp & Bard Radio     Jim Ward, Gorham, ME
Andy's Attic@CIVL     Andy, Chalk River Ontario  &  Abbotford British Columbia 
WBOM Streaming Radio    Bob Francis, Rockford, IL
Monie's New Music    Memphis, TN
Country Barnyard 305    Rory Heath  Somersworth, NH
radio taranto uno     Michele - Roccaforzata, Italy
Henderson,  NC
WRUW-FM  91.1 FM   Cleveland, OH
Radio Duivenstraat       Hilversum, Noord Holland Netherlands
Celtica Radio     Bridgend, Wales

  KAFM Community Radio   88.1 FM     Grand Junction,  CO
Strutter Magazine     Melody Central    Dordrecht, The Netherlands
   U.S.A., Classic Rock
BO-FM [BOFM] (90.7 FM). Moncton, New Brunswick canada
Music Box 4 Friends   Belgium  (intern Internet)
CGR Radio 2 [KIVC] (1700 AM)       Vancouver, Washington United States
American Free Alternative Radio     Keith Curry, Kit Carson, CO  
Lonely Oak Radio     Nina, Laguna Beach, CA
Midas Touch Radio    Chris Duval, Wilmington, Kent, UK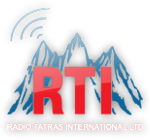 RTI.fm    From the Heart of Europe to the World. Friday night is Music Night with Keith Rogers!
SASfm [SFM] (105.5 Internet)    Ijzendijke, Zeeland Netherlands
*Radio Duivenstraat     Hilversum Noord Holland Netherlands
HCC Radio [WCCH radio] 103.5 FM    Holyoke Community College  MA  United States
*Rock-The-Blues    Glattfeldon, Zurich Switzerland                           
*KMCN Mac 94.7 FM    Clinton, IA    Adult Hits
*Radio Seagull    Harlingen, Netherlands
rockfm [rock] (107,7 FM)    Gent, None Belgium
Radio Peerke     Gistel, West Vlaanderen   Belgium
Familyfunradio [Prom] (Satell Satellite)     Berka v.d.Hainich, Germany Germany
Coast FM [coas] (88.7 FM)    Glandore, SA Australia
Radio Max Denmark    Holstebro, Denmark
W.T.A.U. Pea Ridge Nation [W.T.] (intern Internet)    Lincolnton, NC                                                                
Radio Regentrude     Norderstedt, Schleswig-Holstein Germany
Shark With An Attitude Hot Hit Radio     Matt Kundinger, Neenah, WI
RadioEZ    Everett, WA                                                                                        
The Locked And Loaded Radio Show    Bulldog, Dallas, TX                                                                                                                         
Beach Music Café    Willie C, Little River, SC                                            
Downunda Thunda Radio    Bendigo, Victoria, Australia
The Starliners Radio Network    Live Online Radio                                                                                                                                                            
DownHomeRadio    Everett, WA                                  
Psychedelic Baby Magazine    Klemen Breznikar   3312 Prebold, Slovenia                                                                                                                                   
MDORadio    Spartanburg, SC                                                             
Radio KSCR     La Puente, CA                                                                                                                                                                              
Indiecast Network     Darrell Myers, Bloomington, IN                                                                                                                                                                                 
Simple Pleasures WSPR Radio    Ypsilanti, MI                                                                                          
BHJMS Radio 1 Live    Hamburg, Germany
Radio Ear Network    Joseph Dobzynski, Sarasota, FL                                
Muzique Magazine    Bossier City, LA                                                                                                                                                                                               
WDYN Radio    Rochester, NY
Live From Rock n' Roll Ranch     Pieter Holland, Canadensis, PA                                                                                                                 
LHMPR Radio     Yvonne Wilcox, Houston, TX                                                                                                                                                                                      
BRFM 95.6FM    Isle Of Sheppy -Alan Hare, Gillingham, Kent, UK                                                                                                                                                                 
Zachary Mule    Darren Tracy, Carlyle, Ill                               
Steam Whistle Records    Dan Knight, Chatham, N7M5V8                                                                                                                                                                                  
Field Of Nightmares Radio FONR    Dante Rousseau, Dyersville, IA                                                                                                     
SDC RadioWorks     Kenny Smith, Mesa, AZ                               
Sound Machine Radio     Thomas Barstow (DJ Bear), Moyock, NC
Phoenix Radio Network    WPHN-DB Fort Lauderdale  FL
Indie Radio FM     Mostly awesome indie, with a dash of mainstream
Independent Radio Trier      Matthias "Mr. Cat" Rieger,  Senden, Germany